WHAT THE DEVELOPERS HAVE TO SAY:
Why Early Access?
"Before launching the full version of the game, we will release it as a early access version to communicate with global users. We will make the game more complete and funny by the help of user feedback."
Approximately how long will this game be in Early Access?
"This game will be in Early Access for around 3 months, so a full version will be released in about three months."
How is the full version planned to differ from the Early Access version?
"The full version will include all updates that have been improved through Early access.

Elements to be added
Physical engine improvement (more natural physics)
make the balance more level by level
add the Steam Challenge to make gameplay more fun
Play with others(Multiplay)
"
What is the current state of the Early Access version?
"This game has the following features.
Apply real rules of baseball to play more realistically
Intuitive UI and easy control for baseball
Vivid immersion through actual playing sounds
There's no problem playing games!
But for a more complete game, we'll release it as early Access version."
Will the game be priced differently during and after Early Access?
"We plan to gradually raise the price as we ship new content and features."
How are you planning on involving the Community in your development process?
"We plan to communicate with users through Steam community or blog. Our Appnori Inc. will periodically update with your comments."READ MORE
Notice: Requires one of the following virtual reality headsets: HTC Vive or Valve Index. See the VR Support section for more info.
VR Only
Buy Baseball Kings VR
£11.39
Report bugs and leave feedback for this game on the discussion boards
ABOUT THIS GAME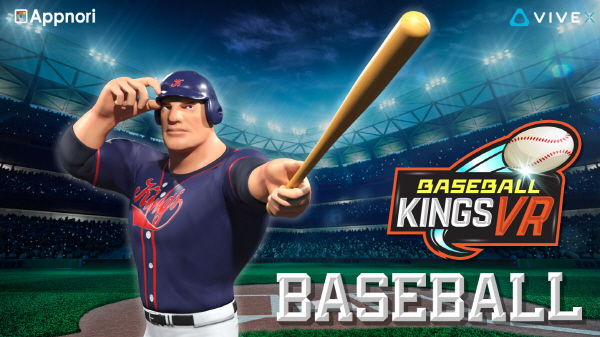 EARLY ACCESS TITLE: Expect glitches, and new content soon!